We look forward to seeing you "down on the Farm."
Upcoming Events at The Dudley Farm
There is always something happening "down on the Farm." While this information is current at the time of publication, things do change. Keep an eye on our Facebook page (www.facebook.com/dudleyfarmmuseum) and our website (www.dudleyfarm.com) for updates.
——————————–
New Granary Exhibit is open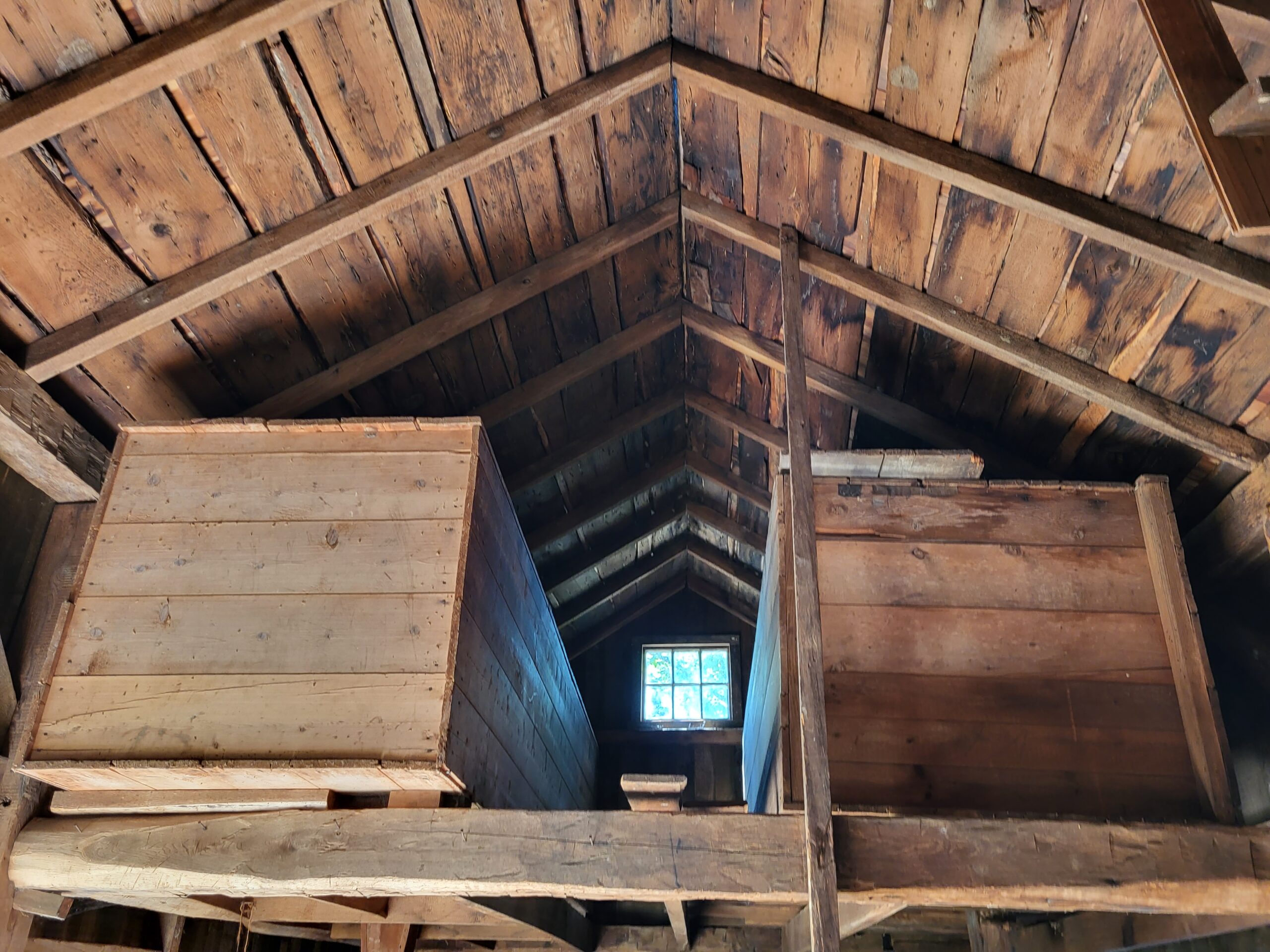 This project was made possible though Museum Makeover, a program of Conservation ConneCTion and the Connecticut League of History Organizations with a grant from the CT Cultural Fund, administered by CT Humanities. Learn how the "food pantry for the animals" stored the food needed for all the Dudley Farm animals.
To See The Conservation Museum Makeover Video, Click On link Below
—————————————————————————————
The Sheep Have Returned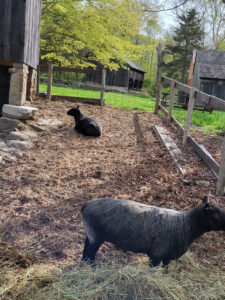 Contini and Bean   
Thanks to local shepherd Schuyler Beeman and a repaired fence, sheep have returned to The Dudley Farm!
Contini and Bean, black Border Cheviots were first introduced to New England in 1838, and have been joined by 8 of their closest friends and are looking forward to meeting you at The Dudley Farm!
You're invited to come to the Dudley Farm to meet our summer sheep, listen to the cluck of the chickens, and enjoy the grounds at The Dudley Farm.
——————————-
While you're here enjoy our Farmers' Market. 

Expressive Art & Writing Workshop—this September at Dudley Farm 
Recharge your creativity and experience the joy of writing and drawing from the intuitive, imagistic right-side of the brain. Amy J. Barry, writer, and expressive arts educator will lead this workshop for adults. She will employ imaginative prompts and exercises, such as Forest Bathing, inspired by the beautiful natural surroundings at Dudley Farm. 
Processing and expressing thoughts and feelings through the creative arts has the added benefit of fostering better mental and even physical health. We will do this work together in a supportive group environment. Previous writing or drawing experience is not necessary. Required supplies for class: a small set of oil pastels, writing notebook or journal.
Classes will be held Thursday mornings, 10 am to 12 pm, September 7, 14, 21 and 28, downstairs in the yellow Munger Barn at the Dudley Farm, located at the corner of Routes 77 and 80 in North Guilford. Fee for the four-week session is $100 and spaces are limited. A check made out to the Dudley Foundation will hold your spot – please send it to the Dudley Foundation, 2351 Durham Road, Guilford CT 06437 and note in the memo "writing workshop.". 
More about Amy at www.aimwrite-ct.net
Amy J. Barry has been facilitating expressive art and writing workshops on the shoreline since 2010, after receiving a certificate in the Expressive Arts from Salve Regina University in Newport, RI. She is an award-winning journalist, columnist, and poet. Her poems have recently been published by Poets Choice, Other Women Worldly Press, and Unlimited Literature. Amy is also a Hospice-trained bereavement support group facilitator. She has written several children's picture books, including "A Child's Grief Journey," selected as one of the best five books for 1999 by Education World. 
Other Activities for the Fall
Vintage Farm Equiment Show/Sale on October 14
 Annual Meeting
Harvest Day.
—————————————————————————————————-
 The Dudley Farm is now listed on the National Register of Historic Places!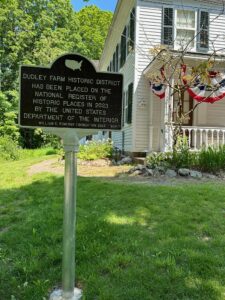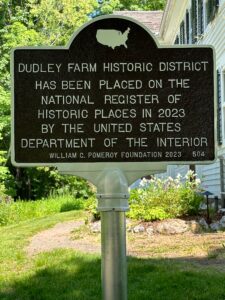 ————————
Looking for an outside activity for yourself, friends, or family?
Why not take a self-guided tour of The Dudley Farm grounds.  Select an area of interest to visit or start in the beginning and spend 30-40 minutes exploring all we have to offer. The walking tour guide and associated aerial map are available here:
You are welcomed to call to arrange for a personal tour of our Farmhouse and learn more about the people who lived here.   We always enjoy having visitors "down on the Farm."
All Events are Subject to Cancellation