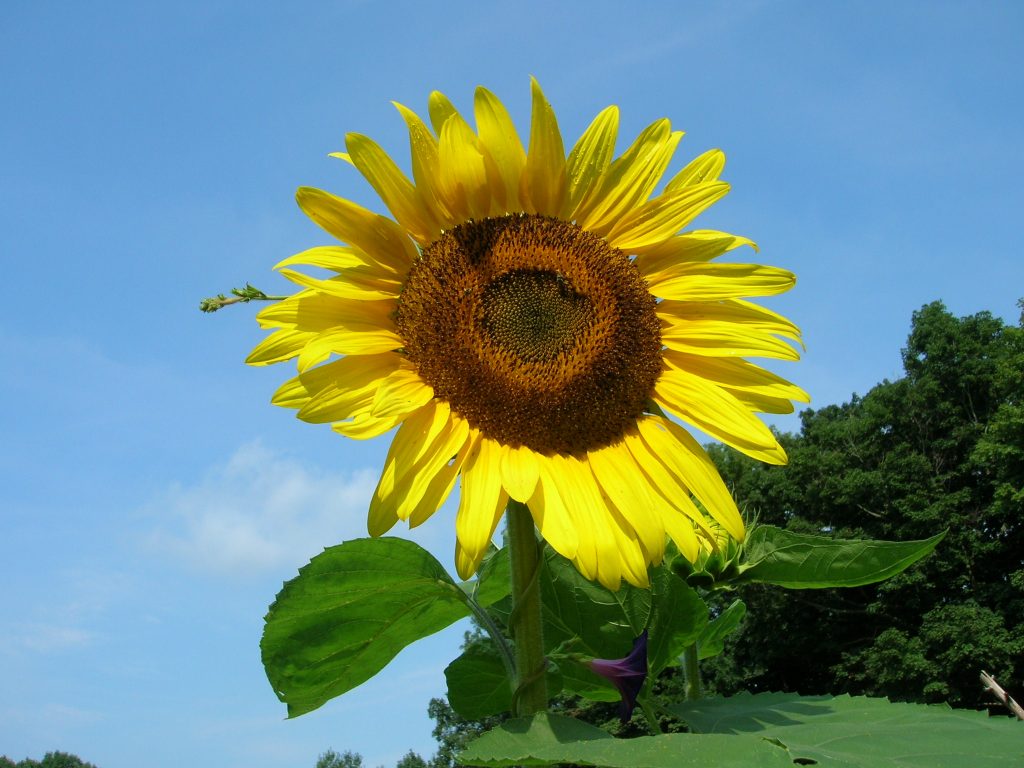 The organically managed Heritage garden is at the top of the meadow to the east side of the farmhouse. This is likely to have been the location of the vegetable garden in the late 1900's. The plants we grow in this garden are all varieties or closely related varieties of vegetables and flowers which were grown in the late 19th century.
When the Heritage Garden was first started, it was researched using an 1893 S.D. Woodruff & Sons' catalog and cross referenced with current heirloom catalogs. Vegetables included parsnips, Black Seeded Simpson lettuce; Bulls blood beets, peas, potatoes, pole beans, and sweet corn, as well as antique tomato varieties. The turn of the century Dudley farm had a stand selling gladiolas, so flowers were included–marigolds, zinnias, bachelor's buttons and red dye amaranth. Field corn was planted as animal fodder.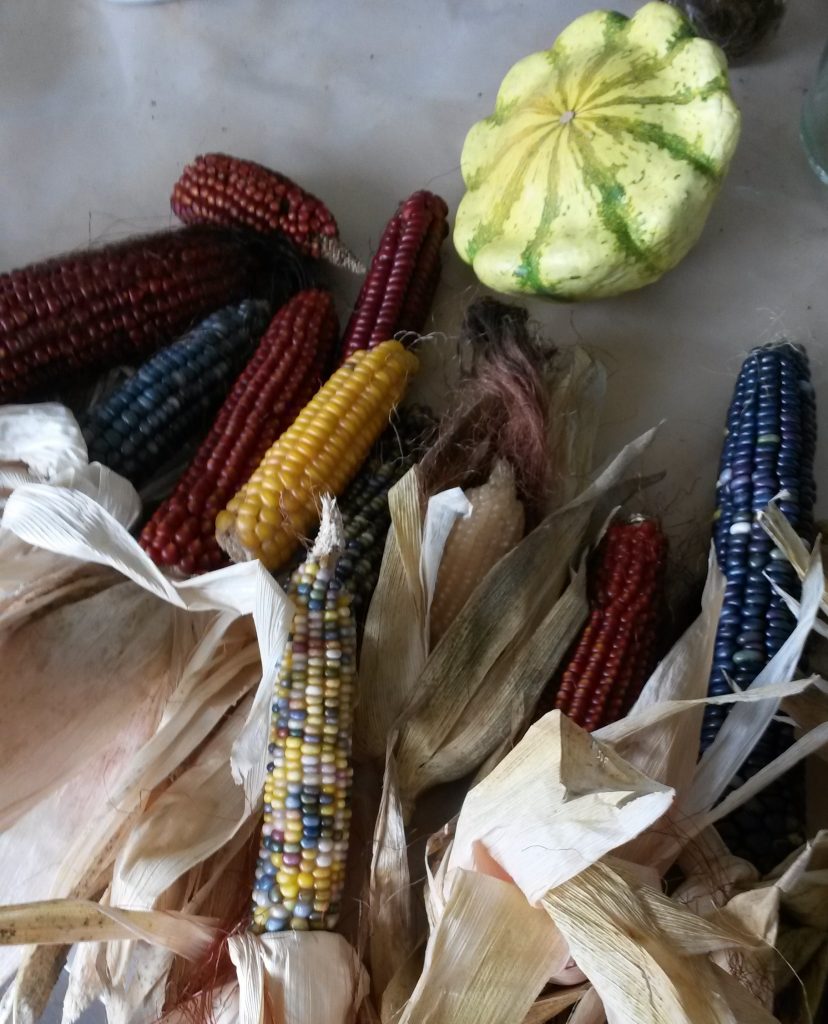 When the garden was renovated in 2017, a new plan evolved, and that was to plant a Three Sisters Garden, incorporating antique varieties of corn, beans and squash in the design used by many Native Americans. This design honors the heritage of Native Americans who lived on this land prior to the coming of Europeans to this area, and forms a connection with the Dudley Farm's collection of Native American artifacts. It has been very interesting to see the ways in which this is an effective way to plant.
Inside the Three Sister's Garden is a "hidden garden" planned especially for children. The flower plantings are decorative but also provide food for pollinators such as bees, butterflies and hummingbirds, and decorative material for the farmhouse. They are all plants which would have been familiar in 19th century gardens.
We are very grateful for the support of the Guilford Garden Club for their generous donations which have enabled us to renovate and maintain the Heritage Garden. We are also grateful to the many volunteers who helped with this project.
Photo by Judy Stone