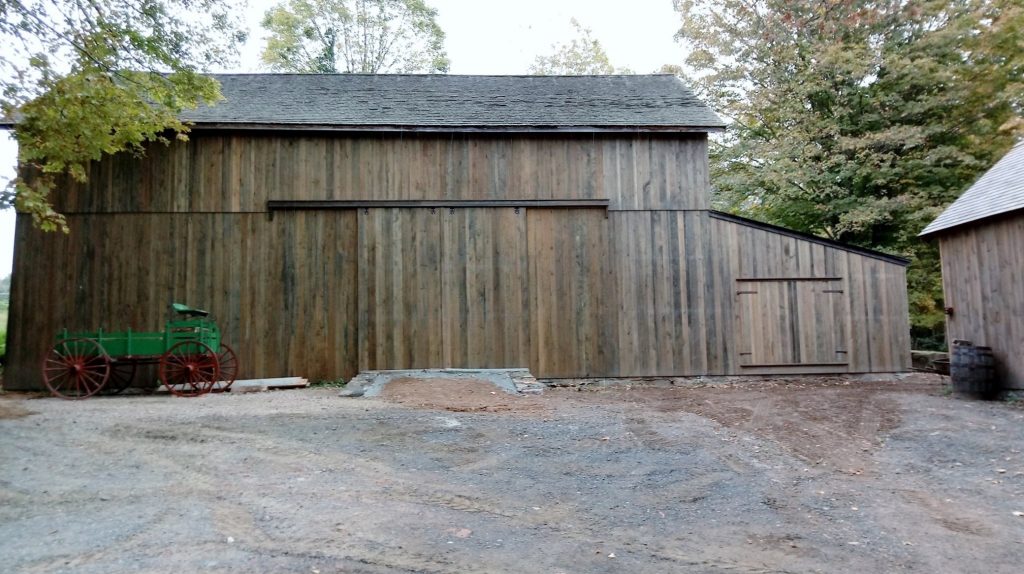 This imposing structure is the focal point for those who come to visit The Dudley Farm Museum, tour its grounds, and view its exhibits. The grounds, and especially this barn, are favorite subjects for artists and photographers. Impressively visible at the junction of State Routes 77 and 80, it reminds locals of Guilford's agricultural heritage and the significance of agriculture in the establishment of North Guilford as an agrarian part of the greater Guilford community.
"The big barn, as well as the rest of the Dudley Farm, has been a North Guilford icon for well over a century, remaining constant as farming in our town has changed. I am pleased that we can see its preservation go forward," says Oliver (Buster) Scranton, Foundation past president.
History of the Big Barn
The Big Barn complex is made up of three barns and additions assembled over a period of about one hundred and eighty years.
The first barn was an embankment barn facing south constructed shortly before the house was built in 1844. With a traditional hay loft on the west side with a threshing or wagon floor on the east. There are two stalls for the work animals below.
The northern portion of the east barn housed animals below and tools above. There is little sleigh shed on the north side.
The third and largest was likely built sometime after 1860 to house the milk cows that Erastus Dudley was breeding. Later the dairy was expanded for more cows and the east barn was lengthened to include a granary.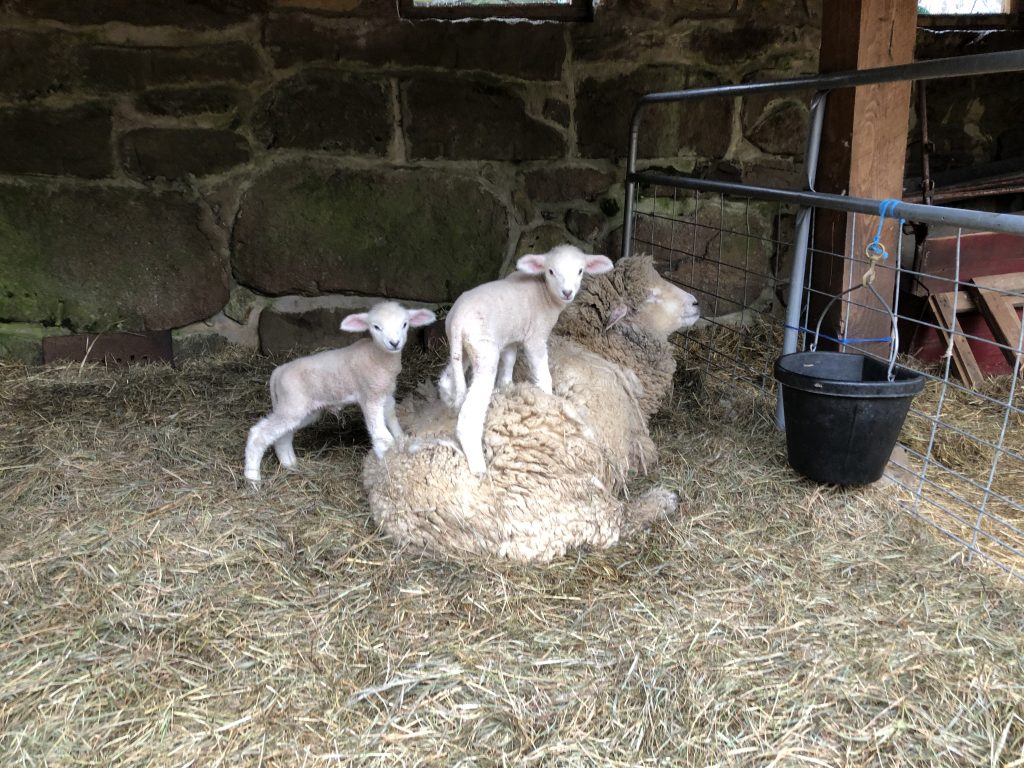 Curious Lambs on Mom
Big Barn Project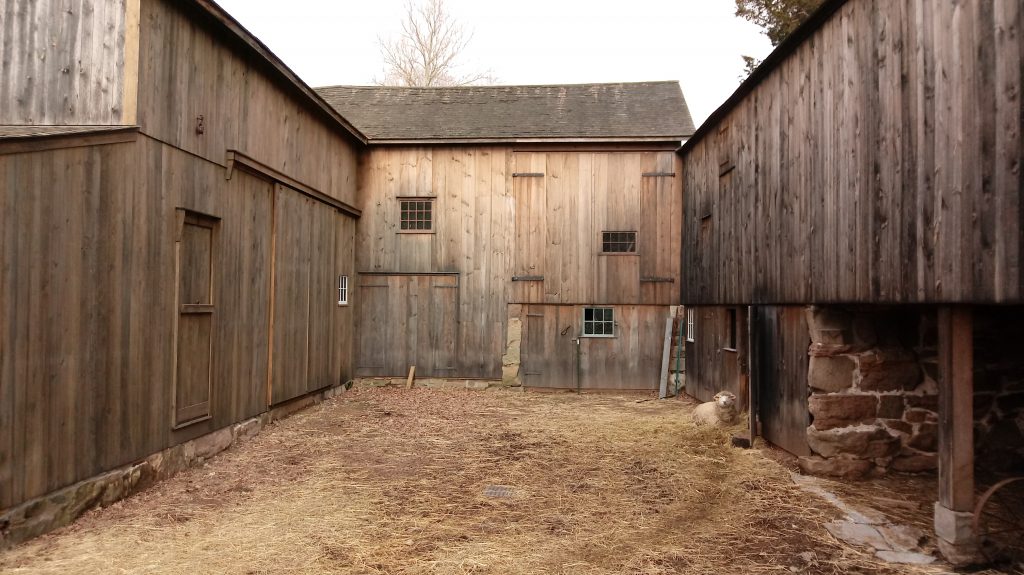 Update

By Bill Black
It is our great pleasure to inform you that the structural portion of our Big Barn Project has been completed. We are now concentrating setting up the exhibits, to include installing the barn's lighting needs.
Generous individual donations in addition to support from the Summer Hill Foundation along with various grants from the North Guilford Volunteer Fire Company, the Guilford Savings Bank, Connex Credit Union, and the 1772 Foundation, have enabled us to fund all the phases of the Big Barn Project.
The pursuit of various funding sources continues as we strive to turn the Big Barn into a museum and a farm animal habitat everyone in Guilford will be proud of. We thank everyone for their past donations and any future ones they may be considering.