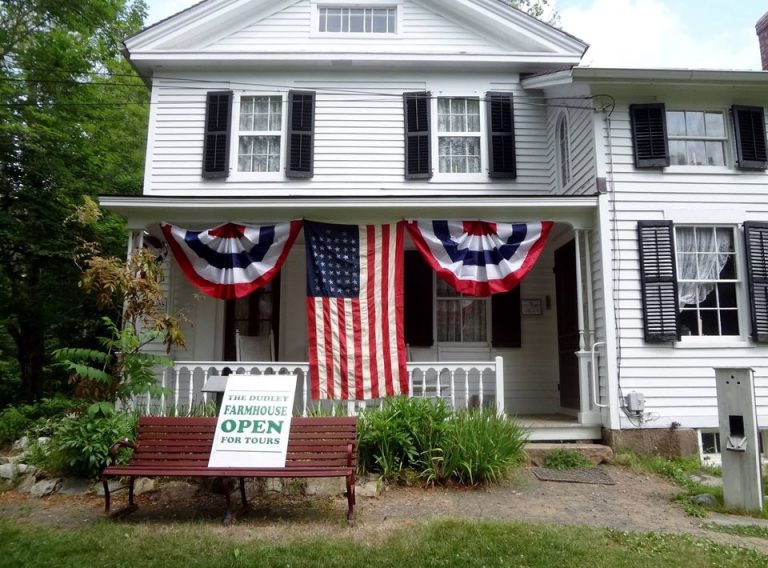 The Dudley Foundation is a non-profit organization which depends on contributions from members and donors, and on volunteers to support The Dudley Farm Museum. There is no town or state funding.
Your contribution is tax deductible. 
Your contribution makes you a member of The Dudley Foundation.
Begin or renew your membership to Dudley Farm to support our initiatives and save on visits throughout the year.
Begin your membership today!
Select an option below and continue to PayPal.
Alternately, you can write a check payable to The Dudley Foundation and mail your contribution to:
The Dudley Foundation
2351 Durham Road
Guilford, CT 06437
Donations of any amount are gratefully accepted and are tax deductible.
Make a donation now
The Dudley Foundation is a 501(c)(3) non-profit organization.
Qualified Charitable Distribution (QCD)
Are you 70 ½ or older? Do you have an IRA?
A Qualified Charitable Distribution (QCD) is a tax-smart way to give a gift to The Dudley Foundation. The value of these gifts is not counted as part of your adjusted gross income, so you will not pay income taxes on the amount distributed directly as a gift. And once you turn 72 you can use your gift to satisfy all or part of your required minimum distribution.  And this tax benefit does not depend on itemizing. If this is something you wish to consider, please contact your IRA coordinator for instructions on how to direct your IRA. The Dudley Foundation's tax identification number is 06-1409967.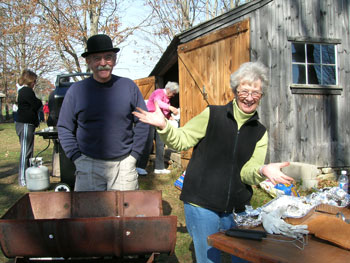 The Dudley Farm Museum welcomes volunteers to maintain the house and grounds, staff the office, plan activities and greet visitors. If you would be interested in contributing your talents and skills please contact the museum office by phone, mail or email.
Celebrate North Guilford's history by becoming a docent. No previous background in history is required, just a passion for learning and sharing knowledge with visitors. Build relationships with people who share a common interest while becoming an active participant in the community, learning from local experts about the history of North Guilford and the surrounding region. Interested? Call or email us.