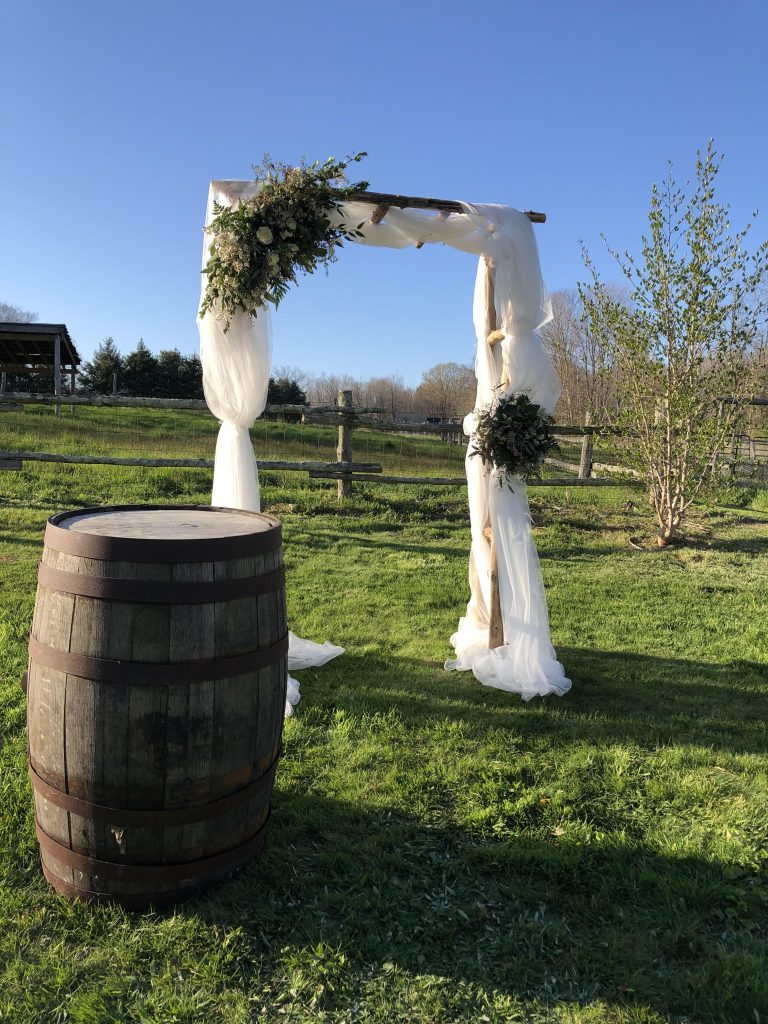 The Dudley Farm's Munger Barn is perfect for weddings, rehearsal dinners, anniversary and birthday parties as well as meetings. Suitable for up to 85 guests, the Munger Barn was originally constructed in 1890 on the Munger Farm in Madison, CT and was donated to The Dudley Foundation in the mid 1990s when the Munger Lumber Company ceased operation. The barn was dismantled and stored at The Dudley Farm Museum until an old fashioned barn raising brought it to life once again in 2002.
The seating capacity for guests on the main floor of the Munger Barn is 85. Our parking lot holds approximately the same number of vehicles. The main floor of the barn is not heated, although events have been held comfortably from May through mid October.
A weekly Farmers' Market is held at the farm on Saturday mornings from June through October. Saturday events must be scheduled to begin at 2:00 PM or later and all events must conclude by 10:00 PM. Farming activities occur on a daily basis including care of the livestock every morning and evening. We ask that you consider and respect the unique and historic nature of the property and buildings when planning an event at The Dudley Farm Museum.
Hourly rentals are available for smaller events and meetings. Fee schedule and rental details are available on request. Appointments to tour the barn and discuss rental details with the Rental Coordinator are recommended and may be scheduled by emailing [email protected] or calling 203-457-9768 and leave a message. Your call will be returned as soon as possible.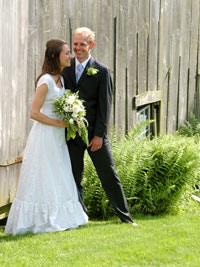 Munger Barn & Event Gallery
Hourly and daily rental rates are available. Contact us for more information, booking, and event planning.