Member of the New England Museum Association (NEMA), Connecticut League of History Organizations (CLHO), and the Association for Living History, Farm and Agricultural Museums (ALFHAM)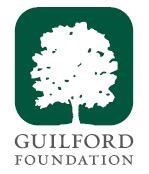 Grateful for Grants
We have been fortunate to receive financial assistance and grants this year from The Guilford Foundation for operational support, Keith Bishop for our Milkhouse exhibit; and a private donation for our sawmill. Your donations and membership have helped to make The Dudley Farm Museum an important part of Guilford's historical heritage. A grant from the Pomeroy Foundation provided us with the beautiful bronze plaque in front of the house and commemorates our acceptance as The Dudley Farm Historical District listed on the National Register of Historic Places.
Maple sugaring demos at Guilford's Dudley Farm; museum joins National Register of Historic Places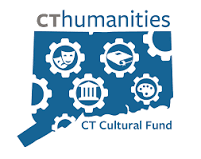 Saw Mill Restoration Coming!!
Site has been prepared…
SHARP Grant                                         
The Dudley Foundation was awarded a $10,000 Connecticut Humanities SHARP Capacity Grant to support exhibit planning for the Quinnipiac Dawnland Collection. Connecticut Humanities is the statewide, nonprofit affiliate of the National Endowment for the Humanities (NEH).  Jim Powers, board member and respected historian on indigenous people of the CT Shoreline, along with committee members have been working with 2 exhibit designers with the goal of completing the design work and installation by mid-2023.                                                        
Museum Make-over                                       
The Dudley Farm Museum was selected by the Connecticut League of History Organizations as one of 15 local history organizations to be awarded up to $3,000 as well as free visits from museum consultants to develop a plan to improve certain areas of the museum and the visitor experience through a new program, "Museum Make-over".  This grant was made by Conservation ConneCTion, in partnership with the Connecticut League of History Organizations and Connecticut Humanities. The area selected with the traveling museum curators was The Granary in the Big Barn.  You are invited to look and learn from this new exhibit.